Explore Southern Maine – just a short drive from the Executive Motel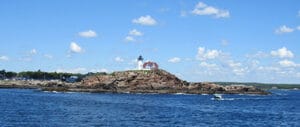 There is so much to see and do beside the Beach. Just 15-minutes to our south lies Biddeford Pool & Wood Island Lighthouse. Continuing on to the South is the popular (and Presidential) town of Kennebunkport. Browse around the quaint boutiques of Dock Square then drive Ocean Avenue along the millionaires' row of seaside mansions and the summer white house of our 41st President, George Bush. Just south of Walkers Point, Parsons Way is a scenic seaside path that winds along the rocky coast past "Spouting Rock" and "Blowing Cave".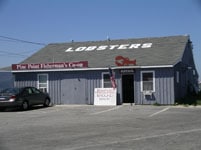 Beyond Kennebunk is Wells, home to environmentalist Rachel Carson's Preserve, and the 1,600-acre National Estuarine and Laudholm Farm, a 19th century saltwater farm. There are seven miles of trails along marshes, fields, and wetlands.
Ogunquit is the next famous seaside town, most popular with artist for its picturesque Perkin's Cove and its famous summer Playhouse, the Ogunquit Playhouse.
To our North, in just 20 minutes, you can visit Maine's oldest lighthouse, Portland Headlight & Cape Elizabeth "Two Lights" Lighthouses. The City of Portland and the cobblestone streets of the Old Port are a delight for shoppers and diners alike, and Casco Bay ferries to the islands is another great way to spend the day.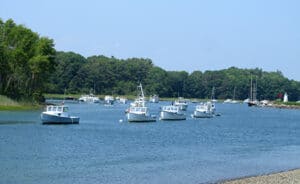 The Maine Mall is also located in Portland, but Maine's ultimate shopping experience is at the Freeport Outlets, home to LL Bean, open 24/7/365. Cabela's World's Foremost Outfitter Store recently opened in nearby Scarborough and Biddeford Crossing has brand name stores just 15-minutes away. Of course Kittery Outlets, 45 minutes south of Old Orchard Beach is an outlet store bargain hunter paradise too.